MotorinoTM  is Canadian registered brand of electric cycles and vehicles including bikes, motorcycles, scooters, skateboards and batteries for all type of electric two-wheel transportation. The Motorino brand represents electric cycles, entirely or partially designed and manufactured as unique Motorino products or produced for Motorino as OEM products under the supervision and quality control by the company.
Motorino is also a distributor of world brand electric cycles and vehicles exclusively for Canada. We are also licensed for nonexclusive distribution of world manufacturers of electric vehicles.
Find a Motorino Dealer here
EXCLUSIVELY DISTRIBUTED BRANDS FOR CANADA BY MOTORINO
SUPER SOCO – CANADA
                MOTORINO TM is exclusive distributor in Canada for SUPER SOCO electric motorcycles manufactured by V-Moto. SUPER SOCO is a worldwide recognized brand of electric scooters, bikes and motorcycles. They were awarded as number one urban electric motorcycle for 2017 and 2018 in Europe. On May 3rd, 2019 the Sino-Australian VMoto  team officially presented the new Super Soco CUx e-scooter, designed in collaboration with Ducati. The agreement provides for the distribution of CUx electric scooters under the Ducati brand through Vmoto's  dealer network.
MOTORINO TM is the first distributor of SUPER SOCO electric motorcycles in North America. We are collaborating with V-Moto for introducing future models to Canadian market.
DOOHAN I-TANK – CANADA
                MOTORINO TM is exclusive distributor in Canada for DOOHAN i-Tank in Canada. The iTank is another electric vehicle classified as a Limited Speed Motorcycle in Canada without the requirements for motorcycle driver's license. This unique crossover electric motorcycle provides exceptional stability on all types of terrains while surpassing any 50cc gas scooter in acceleration climb ability maneuverability and off-road handling
SUR-RON – CANADA
                SUR-RON off-road motorcycle is currently the best off-road bike in terms of performance to weight ratio. It is made flawlessly, and its quality is superior. All the parts used are high quality and the company behind it is very serious China Design and Engineering company.
By its look and weight Sur-Ron resembles an off-road bike but it is actually a motorcycle that matches the performance of some highway road bikes. Its nominal electric power is 3000 watts with 6000W peak but that may be confusing if you compare it to ICE horsepower. It is all about how much energy the motor USES and how much delivers. In other words – EFFICIENCY. Electric motors can be as efficient as 98%, with average around 90%. ICE's can be as efficient as 40%, with average around 33%
Actually, electric motors are in fact rated by their torque output, in Newton Meters. However, just due to how electric motors work, most ratings are in "Rated Torque" and "Peak Torque". The Sur-Ron is rated at 10Nm, with a peak torque rating of 25Nm. To convert that into something more familiar, that's 18.44 lb/ft of torque. As a comparison, the Kawasaki Ninja 250cc street bike pushes 21.7Nm at 10,000RPM.
Motorino Canada Dealership Opportunities – Electric Bikes Canada
Looking for the opportunity to join a great team? Become a Canadian Motorino Electric Bike, Scooter, and Motorcycle dealer today!
Apply to become a dealer here.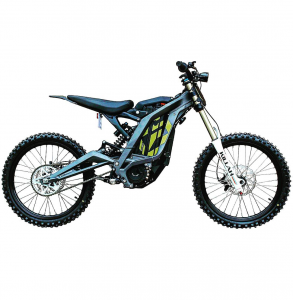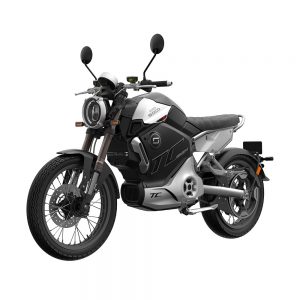 Canadian Provinces:
Alberta ( AB )
British Columbia ( BC )
Manitoba ( MB )
Saskatchewan ( SK ) Ontario ( ON )
Quebec ( QC )
Newfoundland – Labrador ( NL )
Nova Scotia ( NS )
New Brunswick ( NB )
Prince Edward Island ( PEI )
Yukon Territory ( YT )
Northwest Territories ( NWT )
Nunavut ( NU )