KOLLTER ES-1 PRO
$7,450.00
Full size electric dirt bike
2 in stock
Overview
Overview
KOLLTER ES-1 PRO is a dirt bike that is similar in size to the largest dirt bikes like Honda CRF450, Yamaha YZ450F, KTM and Husqvarna Enduro and most ICE dirt bikes in the 350 – 450CC range. In terms of weight it is also comparable. But there are two essential differences from the ICE bikes – it is quiet and has no clutch, no gears. The central axial flux motor provides an instant torque and like the superior acceleration of electric cars to gas ones, this dirt bike also outperforms many ICE dirt bikes. And when we talk about comparison, we should mention that KOLLTER ES-1 PRO also outperforms many electric dirt bikes currently on the market either with range, power and with price.
The previous version of this bike was initially introduced to the European market in 2019 under two OEM names Tinbot and Horwin both in off-road and city versions. The difference, however with earlier versions is that the new version is twice more powerful than 2019 version, its speed is 100 km/h compared to 45 km/h for the previous version and has two removable batteries working in parallel. The two batteries make its range for off-road and the road version up to 120km and can be charged for less than 4 Hrs.
Motor
It is the latest technology axial flux motor – 72V, 10kW, 5,100 RPM motor with integrated gear box providing 220 Nm peak torque that makes this bike capable to accelerate with a twist of the throttle at any given speed "without changing gears".  Axial flux electric motors have one of the highest usable power and torque densities of any electric vehicle drive motor available on the market today as opposed to the common radial flux. Because of this they can deliver the most power in the smallest package possible. The high RPM ensures is a reason for the immediate torque on start and the low battery consumption rate as the motor efficiency is always maintained.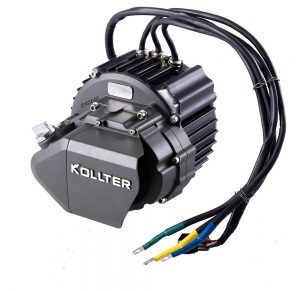 It might only have 6000W of power, but…that amount of power is packaged in a light and well-designed frame that can take hard off-road jumps with ease. By having a large RPM reduction between the motor and rear wheel…the amp-draw demands on the battery are lowered, and the motor also runs cooler.  The power from a standstill is enough so that you can wheelie it if you want to, but it does not unintentionally wheelie. The rear wheel is driven by a massive chain that looks unlikely to break even at the claimed 6000 Watts peak power that the motor puts out.
Axial flux electric motors have the highest torque to power ratio compared to any electric vehicle with radial flux drive available on the market today. Because of this they can deliver the most power in the smallest package possible.
Battery and Charger
With high discharge ratio 18650 battery cells, high power BMS, SOC battery statistics, 4 temperature sensors real-time monitoring, and host computer management process and data interface, it enables the battery to have the excellent high ratio load capacity, longer life time, and high safety and reliability. The two removable batteries are manufactured with the same cells as the ones used in the famous Sur-ron and Segway dirt bikes but they are 72V with combined capacity of 4.7 kWH compared to 2kWH of the sur-ron bikes.
The enormous 4.7kWH capacity of the dual pack ensures 130km range on a full charge.
The cells are rated for high discharge rate that allows continuously to be used at the maximum power without affecting their life.
These batteries also can be charged with higher current and therefore the bike comes with 15A charger and reduces the charging time in halve compare to any other electric bike that requires 5-6 hrs. The charger is also solid-state built-in cast aluminum case with external cooling fan. And because of the safe high charge current, this battery readily absorb the high current from the regeneration function of the controller more efficiently than any other battery.
Controller
Sine wave controllers are the latest in brushless motor controllers which smooth out many of the rough edges of the old school "square wave" controllers. They ensure silent operation of the motor.
The Kollter controller can be programmed in racing mode for immediate torque, or proportional acceleration for the road legal bikes, resulting in a much smoother and more predictable power curve throughout the entire range of operation.
The controller is designed for Axial flux electric motor resulting in 20% more torque than square wave/radial flux drive train combination.
This controller regenerates the kinetic energy back to the battery when coasting at speeds of over 8mph.  Regen braking puts charge back into your battery and most importantly preserves your brake pads.
You can also turn Regen off by hitting the "eco" switch whenever coasting and you will roll naturally without any regen resistance. This means you can coast like a bike when you want to.
Specifications
Motor – Air-cooled Permanent Magnet Synchronous Motor:
Motor Rotating Speed – 5100 RPM

Rated Voltage – 72V (DC)

Traveling Wave current 280A

Rated Power / Peak Power – 5.0kW /10.0kW

Rated Torque @ 5000rpm – 50NM

Peak Torque @ 5100rpm – 220N/M

Gear Ratio – 1:8

Transmission mode – Gear box + Chain
Motor Controller:
External FOC with dynamic vector control algorithm

CanBus connected and controlled electronic components
Max Speed:
96 km/h
Power System:
Standard Battery Pack:
2 X 72V 32AH Lithium-Ion with 176 Panasonic 18650 cells removable packs 4.6 KWH total capacity
Charger:
15A Cast aluminum with external fan and LED display
Charging time:
3.5 – 4.5 hours regular charging / 2 hours with quick charger
Power System Protection:
150A electronic protection, low-voltage cut-out (by controller), Battery protected by BMS, Dual battery synchroniser
User-removable Battery:
Yes
12V Outlet:
Yes
USB Charging Port:
Yes – front and rear
Bluetooth Sound System:
No
Hydraulic Disk Brakes:
Front – right lever activated 300mm single disc, dual piston floating callipers, CBS equipped, EABS

Rear – left lever activated 210mm single disc, single piston floating calliper, CBS equipped, EABS
Running Gear:
Electric Brakes:
regenerative, triggered by front or rear brake actuation EABS
Front Absorbers:
Dynamic Up-side-down Hydraulic Absorber, lockable with variable pressure regulator 210mm (8.3 in) travel
Rear Suspension:
Dynamic Absorber With Intersect System, swing arm travel 205mm (8.1 in)
Front Wheel:
Aluminum Alloy Spoke Wheel, Front 21 X 1.4
Front Tire:
70/100-21" tubeless motorcycle grade off-road
Rear Wheel:
70/100-18" tubeless motorcycle grade off-road
Rear Tire:
110/70-18" tubeless motorcycle grade DOT-spec
Body & Chassis:
Chassis Material:
Hi tensile strength steel
Chassis Process:
Sheet metal stamping TIG welded
Seat:
Banana seat Padded, double place, 88cm (34.7") above ground
Instruments:
Classic/LCD bright dashboard displays Current speed, Total mileage, Error codes, Real time output current, Battery State of Charge, trip distance and remaining distance, Ambient temperature and current time.
Safety Equipment:
Automatic Light mode estimating the ambient light for the right intensity

Dual rear-view mirrors, horn, dual high/low beam automotive grade LED headlights with running light, front and rear turn signals, tail light, brake light

Hazard lights, LED headlight bulb with focusing optic
Security:
Keyless start, Built-in vibration sensitive alarm system with two remote controls, steering lock, Electronic lock of the rear wheel
Performance & Feature Comparison for Zero FX Kollter and KTM Freeride electric dirt bikes
Performance
ZERO FX ZF3.6 MODULAR
ZERO FX ZF7.2
Kollter ES1-X PRO
KTM Freeride E-XC
City
46 miles (74 km)
91 miles (146 km)
75 miles (120 KM)
No data found
Highway
19 miles (31 km) at 70 mph (113 km/h)
39 miles (63 km) at 70 mph (113 km/h)
37 miles (60Km) at 62 mph (100Km/h)
No data found
Combined
27 miles (43 km)
54 miles (87 km)
50 miles (80 KM)
No data found
Off-road (hrs)
1.5 hrs on Eco mode
No data found
3.0 hrs (Refference)
0.5 hrs (Refference) on full power
Motor
4,300rpm radial flux motor
4,300rpm radial flux motor
5,100rpm axial flux motor air cooled
No data found
Cooling
Air cooling
Air cooling
Air cooling
Liquid cooled
Torque nominal/peak
78 ft-lb (106 Nm)
78 ft-lb (106 Nm)
50 N.m / 220 Nm peak
42 N.m
Peak power
27 hp (20 kW) @ 4,300 rpm
46 hp (34 kW) @ 4,300 rpm
10KW @ 5,150 rpm
18kW (24.5 hp) @ 5000 rpm
Rated output
No data found
No data found
5KW @ 4,500 rpm
9kW (12 hp) @ 4500 rpm
Top speed (max)
85 mph (137 km/h)
85 mph (137 km/h)
62mph (100km/h)
50mph (80km/h)
Battery
ZF 3.6
ZF 7.2
ES1 4.5 (2* 72V 32Ah)
removable lithium battery
Lithium-ion KTM PowerPack (easily removed)
Rated voltage
112V
112V
72V
260V
Max capacity
3.6 KWH
7.2 KWH
4.7 KWH
3,9 KWH
Charger
650W integrated charger 110V input
650W integrated charger 110V input
External 1.1 KW (15A) charger 110V input
External 10A/13A 230V input
Controller
550 amp, 3-phase brushless controller
with regenerative deceleration
550 amp, 3-phase brushless controller
with regenerative deceleration
3 phase FOC Vector - with regeneration
280 amp phase current
Water cooled
Charge time (standard)
5.1 hours (100% charged) /
4.6 hours (95% charged)
9.7 hours (100% charged) /
9.2 hours (95% charged)
4hours on 110V (100% charged)
1.8 h 2ith 10A charger on 230 V circuit only
With max accessory charger
1.6 hours (100% charged) /
1.1 hours (95% charged)
1.8 hours (100% charged) /
1.3 hours (95% charged)
2 hours on 110V (90% charged)
1.4 h with 13A charger on 230 V circuit only
Typical cost to recharge
$0.40
$0.81
$0.50
$0.48
Transmission
First stage polychain drive.
Final drive poly carbon belt
First stage polychain drive.
Final drive poly carbon belt
Off-road - Gear box - chain
Street - Gear box - belt
Single-speed automatic
Frame design
Light Aircraft-Grade Aluminum
Light Aircraft-Grade Aluminum
Sheet metal stamping + steel, soldering
Perimeter steel-aluminium composite frame
Front suspension
Showa 41 mm inverted cartridge forks, with adjustable spring preload, compression and rebound damping
Showa 41 mm inverted cartridge forks, with adjustable spring preload, compression and rebound damping
37mm inverted hydraulic shock absorber adjustable rebound damping
WP upside-down Ø 43 mm
Rear suspension
Showa 40 mm piston, piggy-back reservoir shock with adjustable spring preload, compression and rebound damping
Showa 40 mm piston, piggy-back reservoir shock with adjustable spring preload, compression and rebound damping
Medium hydraulic shock absorber
adjustable spring preload
WP Xplor PDS shock absorber
Suspension travel
front/ rear
218 mm (8.60 in) / 227 mm (8.94 in)
218 mm (8.60 in) / 227 mm (8.94 in)
180mm (6.3 in) / 160mm (7.1n) - street
210mm (8.3 in) /205mm (8.1 in)- off road
250mm/ 260mm
Front brake
Bosch Gen 9 ABS, J-Juan dual piston floating caliper, 240 x 4.5 mm disc
Bosch Gen 9 ABS, J-Juan dual piston floating caliper, 240 x 4.5 mm disc
300mm single disc, dual piston
floating callipers, CBS equipped, EABS
Formula disc brakes
Rear brake
Bosch Gen 9 ABS, J-Juan single piston floating caliper, 240 x 4.5 mm disc
Bosch Gen 9 ABS, J-Juan single piston floating caliper, 240 x 4.5 mm disc
210mm single disc, single piston
floating calliper, CBS equipped
Formula disc brakes
Front and rear brake disc
240 x 4.5 mm disc
240 x 4.5 mm disc
300mm front / 210mm rear
260mm front / 230mm rear
Power pack warranty*
5 years/unlimited miles
5 years/unlimited miles
700 complete cycles or 45,000 km
Steering head angle
45° (left, right)
45° (left, right)
44° (left, right)
67 °
Wheels size
Front 1.85 X 21; Rear 2.50 X 18
Front 1.85 X 21; Rear 2.50 X 18
Off-road - Front 21"; Rear 18"
Street - Front 17" ; Rear 17"

Front 21" Reaar 18"
Wheelbase
1438mm (56 inches)
1438mm (56 inches)
1477mm (58 inches)
1,418 mm (55.8 inches) 
Chain
90-18 Polychain first stage reduction
90-18 Polychain first stage reduction
Off-road - second stage chain
Street - second stage belt
5/8 x 1/4" chain
Curb weight
112 kg (247 lb)
131 kg (289 lb)
124KG (273 lb)
108.0 kg (238 lb)
Seat height
34.7 in (881 mm)
34.7 in (881 mm)
34.7 inches (880 mm) off-road version
33.5 inches (850 mm) street version
35.8 inches (910 mm)
Ground clearance
12.6 Inches (320mm)
12.6 Inches (320mm)
12.6 Inches (320mm)
13.4 inches (340 mm)
Overall warranty
2 years
2 years
1.5 years
30 days
Price
USD 8,495
USD 10,495
USD 7,450
USD 11,949
Downloads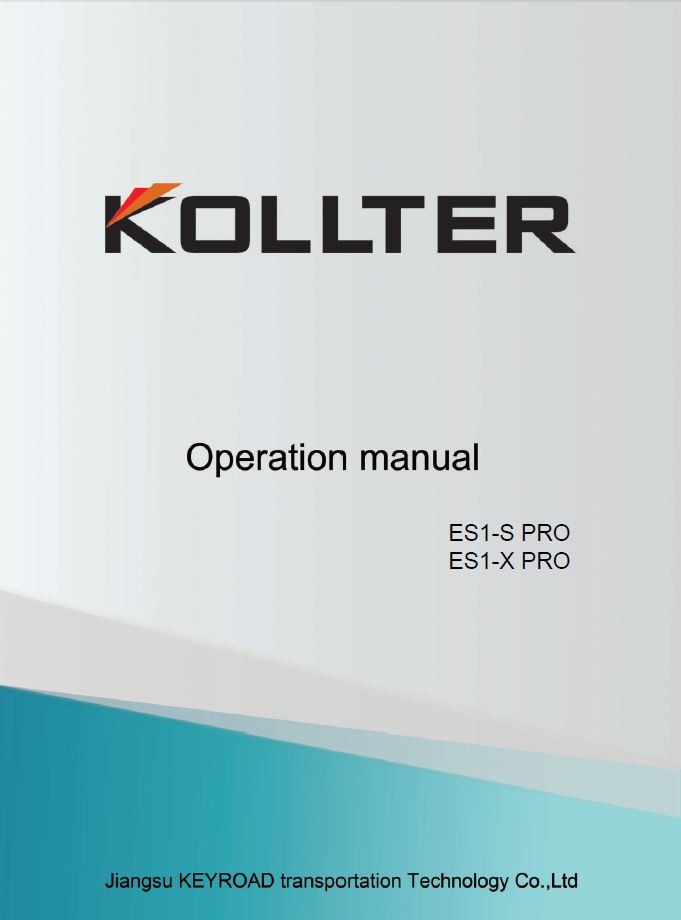 Kollter Owner's Manual
Video