INCENTIVES
Provincial governments provide incentives for purchasing street legal motorcycles.
How does it work?
Purchase an eligible vehicle. Apply for a rebate. Receive a cheque for up to $2,000.
BC government 33% rebate Read more…
QC government $500 rebate Read more…
YT rebates for both electric motorcycles and ebikes Read more…
LEGALITY
When we talk about electric motorcycles, we mean motorcycles that are certified by Transport Canada according Canadian Motorcycle Safety Standards (CMVSS) and are legally imported to Canada under one of three categories regardless of whether or not they are electric or ICE – Open Motorcycles / OM (faster than 70 km/h and highway and freeway legal), Limited Speed Motorcycles / LSM (with maximum speed of 70 km/h, road and highway legal) and Restricted Use Motorcycles / RUM (Only allowed for off-road). All three categories of motorcycles must have a Vehicle Identification Number (VIN), be registered with the federal registry when imported, and are insurable. The OM category requires a motorcycle license. The LSM category normally requires regular driver's license, but this may vary between provinces. The RUM category does not require a driver's license, but they cannot be plated for road use and restrictions regarding their use may vary between provinces.
GROWING DEMAND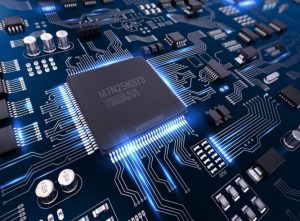 Surging environmental concerns regarding an increase in carbon emission levels have fueled the need for environmentally friendly and fuel-efficient automobiles, thereby increasing the market share of premium electric motorcycles. Electric motorcycle companies are even adopting the latest artificial intelligence (AI) technology to improve the rider's experience. New developed electric motors and controllers have already reached over 99% efficiency – five times more than ICE engine with average efficiency of 20%.
Additionally, fast charging facilities and improved battery management systems are some of the supporting features the industry players are working on.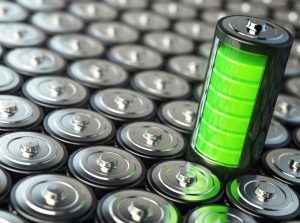 Due to the rapidly increasing demand for electric two wheelers, manufacturers, along with the government, are aiming at increasing the number of charging stations worldwide. Lithium-ion (Li-ion) batteries are gaining widespread popularity every year due to the implementation of new technologies increasing their capacity, safety and reducing their price. Increasing their range, implementing fast charging technologies, and increasing their power to levels surpassing ICE motorcycles has helped early adopting manufacturers like Zero and Energica surpass, in less than 10 years, the performance of ICE motorbikes achieved for over 100 years of evolution.. In fact, over the last few years we have witnessed leading manufacturers like Ducati, BMW, KTM, Triumph and other leading manufacturers come out with their own electric bikes.  In addition, the four giants Yamaha, Honda, Suzuki and Kawasaki partnered together to standardize batteries for their future electric motorbikes to solidify their future position in this rapidly increasing market.
Improved speed, enhanced aesthetics, maximum torque along with superior traveling range are some of the advantages rendered by premium electric motorcycles. Growing adoption of electric vehicles for urban use will bolster the 10-15 kWh segment over. Electric motorcycles consisting of lower battery capacities but sufficient range for suburban transportation are already competing in price with their ICE counterparts. Companies are combining swappable batteries into low capacity motorcycles, allowing the riders to replace the batteries at any given time without any need for instant charging. Start-ups are exploring this opportunity to develop swappable battery technologies and establish battery stations in emerging economies.
Demand for electric sport motorcycles has also increased over the years due to their higher speed and superior efficiency. With no gears and instant torque the new electric motors provide superior performance compared to ICE off-road motorcycles.
Industry manufacturers are offering electric competition motorcycles with a maximum speed capability of more than 200 km/h, with an acceleration speed of up to 0-100 km/h in less than 3.0 seconds. The high power to size and weight ratio of the electric off-road motorcycles surpassed the one of their ICE counterparts and made them preferable bikes for off-road adventures. Equipped with the new high energy density and fast charging removable Lithium-Ion batteries and their compact but powerful motors capable to deliver instant torque the off-road electric bikes are steadily conquering the off-road market.  Just a few years ago, the quite operation of electric dirt bikes was advertised as their main advantage but now with their better performance it is an additional benefit to their superiority over the ICE bikes. The increased battery capacity and constantly drop of their price made possible the production of All Terrain Vehicles (ATV) with competitive performance and price of ICE ones without disturbing the nature.
With an aim to encourage the adoption of electric vehicles across the globe to control levels of carbon footprint, governments are providing subsidies to potential buyers. The Canadian and USA electric motorcycle market is expected to experience notable gains owing to favorable initiatives undertaken by government authorities to control the increasing levels of pollution across North America. Government investment in infrastructure such as the charging stations to boost the use of the electric motorcycles. In addition, federal, provincial, and state governments are providing incentives including subsidies for the purchase of electric motorcycles and tax exemptions. Free parking, free charging and introducing beneficial road regulations stimulating the use of electric motorcycles like filtering and using special low traffic lanes in many cities are additional stimulus driving the demand for electric motorbikes.
The popularity of the sharing economy has become an advantageous factor in the growing sectors as electric scooters and motorcycles sharing fleets. It all started from the introduction of the micro mobility with small scooters and has grown to sharing of motorcycles covering the whole home-work daily commute.
In addition, municipal governments in many cities are implementing traffic regulations to filter traffic exclusively for electric only motorcycles and providing free parking and free charging as additional incentives to encourage electric adoption.
Motorino is an exclusive distributor of the Super Soco brand motorcycles, classified as Limited Speed Motorcycles (LSM). That means that a regular car driver's license, registration and insurance is required to operate them. The maximum allowed by regulations speed is 70 km/h. Same regulation apply for most Canadian provinces as 50CC gas powered motorcycles.